tardDolls reborn doll 20" reborn baby doll lifelike soft vinyl silicone doll children gifts cotton body baby dolls
wholesale reborn baby dolls look realistic
-
blank silicone baby kit
tardDolls reborn doll 20" reborn baby doll lifelike soft vinyl silicone doll children gifts cotton body baby dolls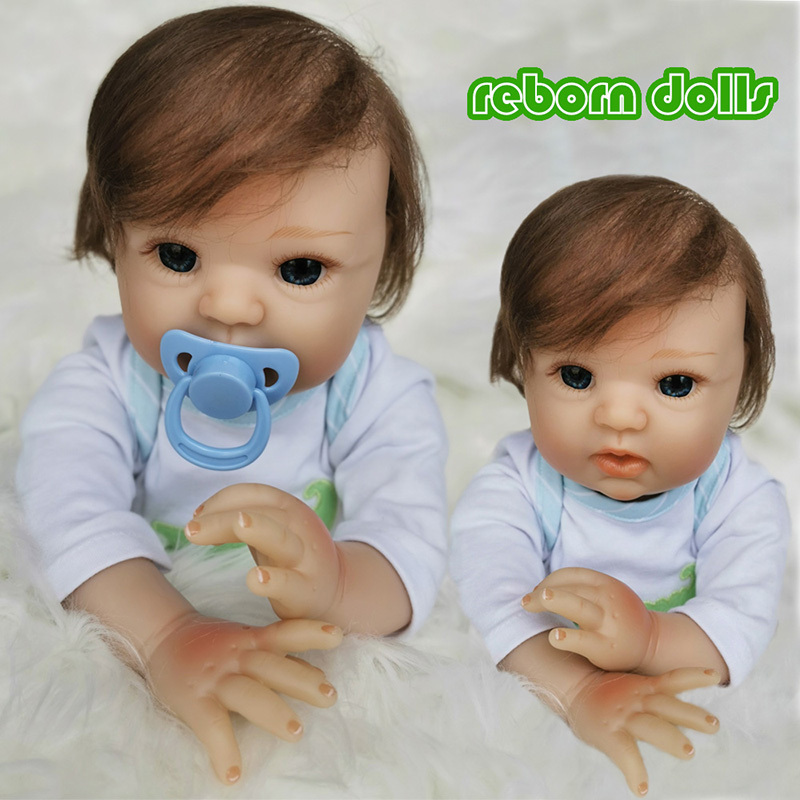 SIZE - 20" from head to toe, soft vinyl, cotton body.

NEWBORN LOOKING - Cute face, sweet smile, and long eyelashes, the faint blush on her face and the hand-rooted mohair are inspired by our artist who is dedicated to presenting high-quality dolls for people who really love dolls. Fine silicone vinyl full body, Material complies with safety specifications. can't put into water.

DETAIL - Silicone vinyl full body; In order to make the baby doll's limbs move more freely, the silicone vinyl body will a bithard.

CLOTHES - handmade. According to the doll size, The doll will come with clothes.

GIFTS SET - The realistic doll will arrive with a pacifier, a feeding bottle and doll clothes. Good choice for kid's gift.

SAFETY CERTIFICATION - conforms or exceed the safety requirements of ASTM F963 and EN71 for ages 3+, which is safe to your children.
Tags:
wholesale reborn baby dolls look realistic
,
blank silicone baby kit
,
cheap reborn doll parts
,
china lifelike baby dolls manufacturer
RealRebornDoll doll supplier wholesale wholesale unpainted reborn dolls, affordable reborn baby dolls, affordable silicone baby dolls, etc
ByJackie A.Thursday, 03 October 2019
Wanted a real looking baby doll for my 7 year old granddaughters' birthday. I searched several web sites, including youtube, eBay and real doll sites. I found that if you wanted a real to life baby doll you would have to spend several hundred dollars. I love my granddaughter, but this was to be a doll she could play with, not keep on a shelf. I choose this doll for several reasons. First, the coloring, brown hair and eyes match my granddaughter. Her face, which is more baby looking than vinyl doll-toy store- mass produced looking. Her arms, legs and feet have a great feel to them and look realistic. I love her body weight, she stays in your arms like a real baby, not floppy or stiff. Her hair isn't perfect, but so far (3 weeks only of play) but it looks the same as when she came out of the box, it is smooth, not wild. The most important, my granddaughter absolutely loves her. Money well spent! I am very happy and satisfied with my purchase.


Your cart is currently empty.